Geert Hofstede™ Cultural Dimensions
THIS SITE IS NOT AFFILIATED WITH DR. GEERT HOFSTEDE
Resource Center
The Geert Hofstede™ resource center has information and resources related to cross-culture and intercultural communication and relations.
---
Dr. Geert Hofstede™ Cultural Dimensions - Fact or Farce ?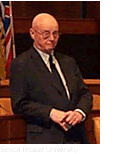 In recent years the work of Dr. Geert Hofstede™ and his cultural dimensions has been carefully reviewed by academic scholars and educators around the world.
As a result of this more careful analysis and scrutiny there are now questions, and in some cases open criticism, of the assumptions Geert Hofstede™ utilized in arriving at his conclusions and theories.
In order to assist international business students, professors, and teachers arrive at their own independent decisions on whether Geert Hofstede's work is valid, the following papers are made available with the permission of the authors and publishers.
To learn more about Hofstede's cultural dimensions for his own birthplace, the Netherlands, CLICK HERE
NOTE: The above link takes you to the geert-hofstede.com Website which we authored, built, and gave to ITIM, an organization closely associated with Hofstede.
---
Academic Papers

"Hofstede's Model of National Cultural Differences and Their Consequences: A triumph of faith - A failure of analysis" (abridged version)
by Dr. Brendan McSweeney was published in the January 2002 Human Relations journal, with the abridged version published by the European Business Forum and, reproduced here by permission.
"Hofstede's Model of National Cultural Differences and Their Consequences: A triumph of faith - A failure of analysis" (full length version)
by Dr. Brendan McSweeney, Published in Human Relations, Vol. 55, No. 1, [January] 2002, pp. 89-118

'In my opinion' - Mikael Søndergaard on 'Cultural differences'
by Mikael Søndergaard - A short article discussing the debate on Hofstede's work, and reproduced here by permission.
"Human Resource Strategies as a Technology of Governance in Danish Subsidiaries in Southeast Asia"
by Daniel Fleming & Henrik Søborg - a paper that presents views that challenge portions of Hofstede's work.
"Are cultural differences in Europe on the decline?"
by Paul Gooderham and Odd Nordhaug - A paper that discusses the work of Geert Hofstede, including an outline of criticisms of Hofstede's research, and reproduced here by permission.
Power Point presentation by Professor McSweeney, University of London, critically outlining the methodologies employed by Dr. Geert Hofstede in the development of his five Cultural Dimensions. Click Here
Books
Hofstede, Geert. Culture's Consequences, Comparing Values, Behaviors, Institutions, and Organizations Across Nations Sage Publications; Second Edition; February 2003
Hofstede, Geert. Cultures and Organizations: Software of the Mind: Intercultural Cooperation and Its Importance for Survival New York; McGraw-Hil; 1996
Hofstede, Geert. Uncommon Sense about Organizations: Cases, Studies and Field Observations 299 pages. Thousand Oaks CA: Sage Publications, 1994, hardcover - A collection of 17 chapters around the topics: I. The impact of jobs on people; II. Power and control in organizations; and III. Studies in training settings. All chapters are based on Geert Hofstede's research, and all present counter-intuitive outcomes. Chapters are suitable for classroom use in a course of Organizational Behavior. Paperback Edition
Hofstede, Geert. Masculinity and Femininity: The Taboo Dimension of National Cultures 238 pages. Thousand Oaks CA: Sage Publications, 1998, hardcover - An introduction and consequences for gender roles, sexual behavior and religion. Paperback Edition
Hofstede, Geert. (1980). Culture's consequences: International differences in work-related values. Newbury Park, CA: Sage.
Geert Hofstede. . Cultures and organizations: Software of the mind. London: McGraw-Hill UK. 1991
Websites
Geert Hofstede™ Dimensions raw scores for 56 countries and regions
Special Graph
- Geert Hofstede™ Dimenions by Preedominat Religion
- Geert Hofstede's Website - Information from Dr. Geert Hofstede
- IRIC - Further discussion of Geert Hofstede's work from IRIC, an organization with which Hofstede is affiliated
Geert Hofstede™ makes claim that his name is Trademarked with registration in Benelux.
DISCLAIMER: This Website contains hyperlinks to other Websites for the convenience, education, knowledge, news, and information of our visitors. However, we are not responsible or liable for the content, materials, words, images, information, or data on those Websites.


---

. . .
From 1967 to 1973, while working at IBM as a psychologist, Geert Hofstede collected and analyzed data from over 100,000 individuals from 50 countries and 3 regions
Subsequent studies validating the earlier results have included commercial airline pilots and students in 23 countries, civil service managers in 14 counties, 'up-market' consumers in 15 countries and 'elites' in 19 countries.
From the initial results, and later additions, Dr. Hofstede developed a model that identified four primary Dimensions to assist in differentiating cultures: Power Distance, Individualism, Masculinity, and Uncertainty Avoidance.
Geert Hofstede added a fifth Dimension after conducting an additional international study with a survey instrument developed with Chinese employees and managers.
That Dimension, based on Confucian dynamism, is Long-Term Orientation and was applied to 23 countries.
Hofstede's Resource Pages
Click Here
Business Etiquette
information for the
World

***




Click on a country for its Business Etiquette

Africa
Argentina
Australia
Brazil
Canada
Chile
China
Colombia
Costa Rica
Ecuador
Egypt
El Salvador
France
Germany
Guatemala
Hong Kong
India
Indonesia
Italy
Japan
Mexico
New Zealand
Panama
Russia
Saudi Arabia
Spain
Taiwan
United Arab Emirates
United Kingdom
United States
Venezuela
--------------